I promised pictures - here they are! :)
I'll post a picture of the cover once it's complete. I'm going to add elements to it every so often throughout the month.
Day one: The inside cover is a print-out about how October is a month of art and why. Then, the first page is a random collage with some links to sites of inspiration printed out in the middle.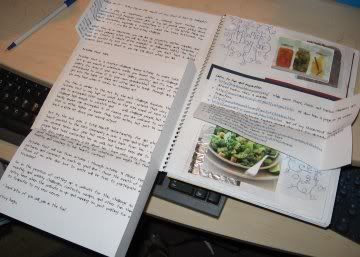 Day two: I printed out a livejournal entry and deckled the edges before attaching it to a random paper arrangement.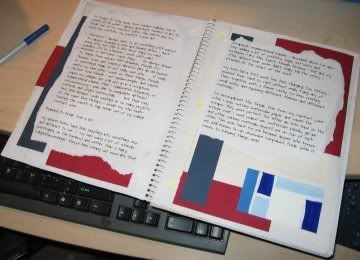 Day three: This is an experiemental series -- similar to some work I've done before, I'm taking it a bit further tomorrow. I'm going to work using different mediums and incorporate other assemblage visuals.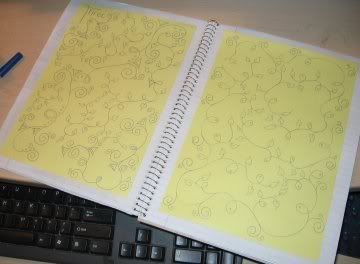 Hope you enjoyed! I made sure to cut the mess of my desk out of each image -- it looks like a small tornado has blown through here. I can't believe I can find anything.